Are you looking for the best Restaurants on Chennai-Bangalore Highway? Read this article to find the best top-quality restaurants over there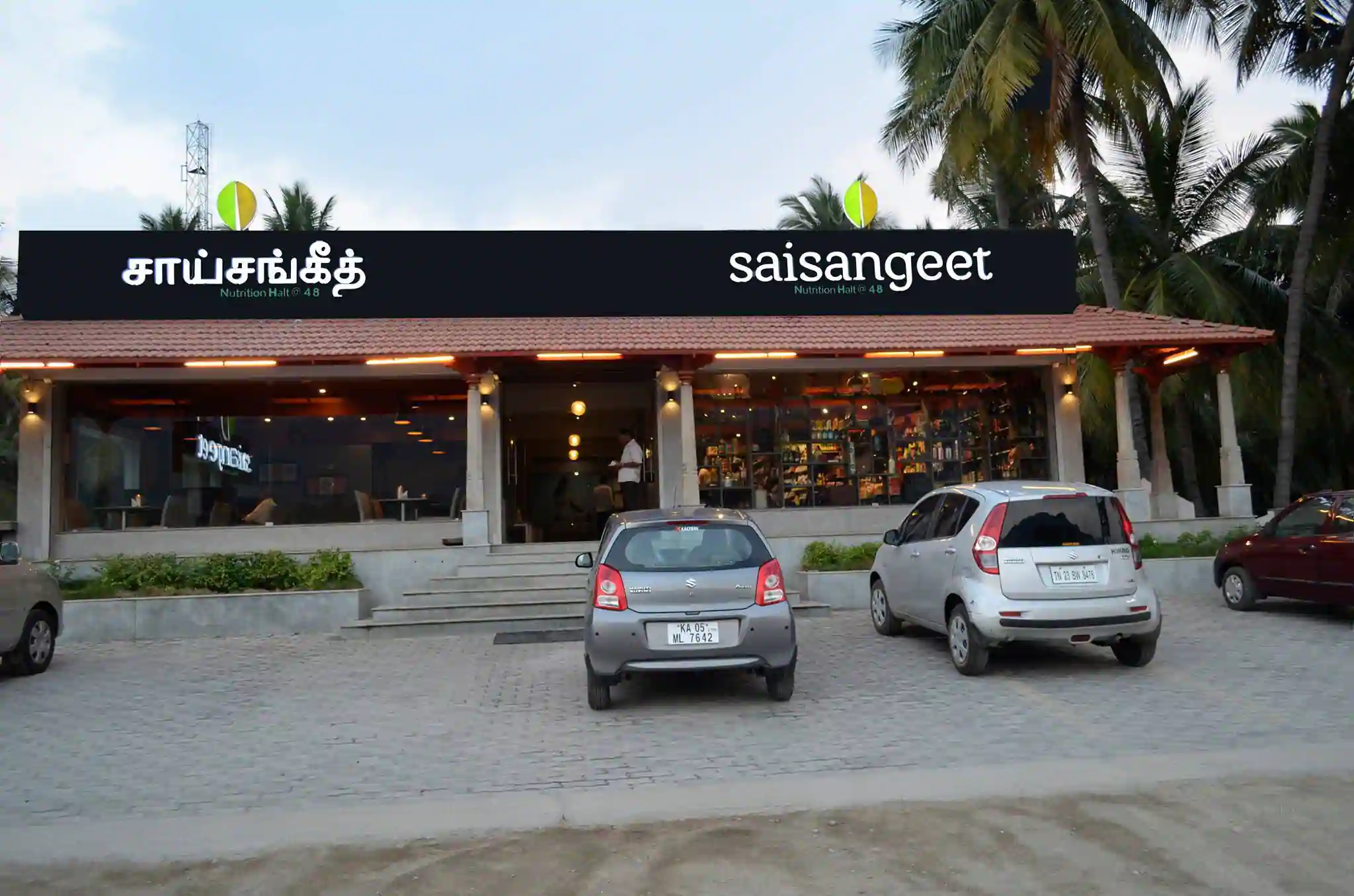 Introduction
A fast food restaurant on a highway has significant benefits as it satisfies the appetite of travellers and has the potential to grow your business. One can find various restaurants while travelling from Chennai to Bangalore highway. From backyards to grandma's Chennai, there are a variety of the best restaurants and local dishes offered to people at affordable prices. They also have delicacies from other states and plenty of street-side stalls, and famous restaurants that you can choose from. There are both vegetarian and non-vegetarian restaurants to choose from. This article will look into some of the best restaurants on the Chennai-Bangalore highway.
1) Ambur Star Biryani
This is a perfect place to dine if you are a Biryani lover. Ambur Star Biryani is the ideal place to eat from Chennai to Bangalore. It has survived over the years as the legendary restaurant began from home during the 1890s by the Biryani Legend expert Hussain Baig. Over the years, it has been running successfully to this day. In 1932, he started selling biryani from home, and his son Khurshid Baig began with a small diner named Khurshid Hotel in a busy town that exists even today.
In 1971, Khurshid Baig's son-in-law, Nazeer Ahmed, continued with the family legacy and opened Rahmaniya Biryani which is still present in Ambur bazaar. Nazeer Ahmed's son, Muneer Ahmed, opened Ambur Star Biryani on the Chennai Bangalore highway, and now it has more than 34 outlets within India and is rapidly expanding internationally. Take advantage of this special flavorful biryani while travelling from Chennai to Bangalore.
2) Hotel Saisangeet – Walajapet
The restaurant holds a heritage of hotels and food businesses from two generations. It started in Tirunelveli, a small town at that time but now a district with extensive geography, massive infrastructure, and plenty of resources. One can enjoy the best vegetarian cuisine here. The hotel provides good customer service, offering good and healthy snacks with reasonable prices and ample parking space. They even have a chain of restaurants. It is certainly a good choice for a stopover while travelling or for a casual visit with family or friends to relish the traditional vegetarian South Indian delicacies, as you won't be disappointed with the food they offer.
3) Murugan idli shop – Krishnagiri
One can experience the taste of good south Indian food in every bite that you take. The restaurant was founded to delight vegetarian South Indian tiffin cuisines. It is a delight for all who visit the place to relish the authentic south Indian cuisine. Their mouth-watering dishes include Ghee dosa, podi idlis, Ghee podi onion uthappam, etc., served on a platter with fresh and tasty chutneys and sambar. The services are quick, clean restrooms, ample sitting space, and a huge parking space. The hotel has well-maintained premises and a clean ambience.
4) Vijay Dhaba Krishnagiri
This is the best place to visit for budget travellers. They have various types of non-veg dishes. They provide very good service, and the dhaba maintains consistent taste. The staff is friendly and welcoming. There are indoor and outdoor seating arrangements. One gets to experience the simple dhaba-style atmosphere, surrounded by hill views. The restrooms in the restaurants are well-maintained. There are more customers with positive reviews and a few unsatisfied customers.
5) A2B Veg Restaurant- Chinnar
For all idli and dosa lovers, A2B is the perfect restaurant for a light breakfast while travelling. The staff provides reasonable service, and the restaurant has a good parking space. It has an average rating of 3.9 stars. The restaurant is very crowded, and people sometimes have to stand while eating. They need an ample swiping machine, so there is a long queue to pay using UPI or cards. The reviews of the customers also show that some of the staff need to be more friendly. Overall, the food is amazing and hygienic. They have spacious parking, and the washrooms are clean. Therefore, it is a good place to take a quick break on your road trip and relish some delicious food.
6) Sai Sangeet
The Sai Sangeet restaurant is an ideal place to stop for breakfast. They serve various dishes, the ambience is pleasant, and the food is flavorful. The food quality is great, the place is maintained well, and there is a store attached that has cookware, handicrafts, etc. They also have good parking space, which is well maintained and hygienic. It is a great place to visit and enjoy tasty food.
7) Aryaas
Aryaas is the best place to visit to take a coffee break or an evening snack. The food served here is very tasty, and the washrooms are clean. The restaurant is highly recommended as they offer various dishes at reasonable prices. This is a good restaurant for vegetarians. It is located in a good place but needs more parking space. The service provided by the staff is excellent, and the quality and quantity of the food being served are good. There are both positive and negative reviews about the restaurant that you can find. But, it is worth giving a visit.
8) Saravana Bhavan
Saravana Bhavan is a vegetarian restaurant that offers customers a variety of dishes. The restaurant provides excellent service to its customers. It has a very good atmosphere. It is one of the largest South Indian restaurants, founded in Chennai in 1981. It is very famous for South Indian dishes like dosas and idlis. The prices are reasonable, and the quality of the food is great. Their special thali consists of around 60 varieties of dishes.
Conclusion
In this article, we have mentioned some of the restaurants on the Chennai- Bangalore highway as they offer mouth-watering breakfast dishes and paratha-pizza fusion for those who want to try something different from the usual breakfast dishes that are commonly prepared at home. When you take a road trip on your next visit via Chennai to Bangalore highway, take time to stop over and explore these restaurants to satisfy your taste buds. Hope now you know the Best Restaurants on Chennai-Bangalore Highway, if you think this article was helpful then feel free to share it with your friends and family.
You might also be interested to read these articles: