Are you looking for the top-rated tasty & healthy Best Homemade Food Delivery Services in Chennai? Then, Read this article to find them out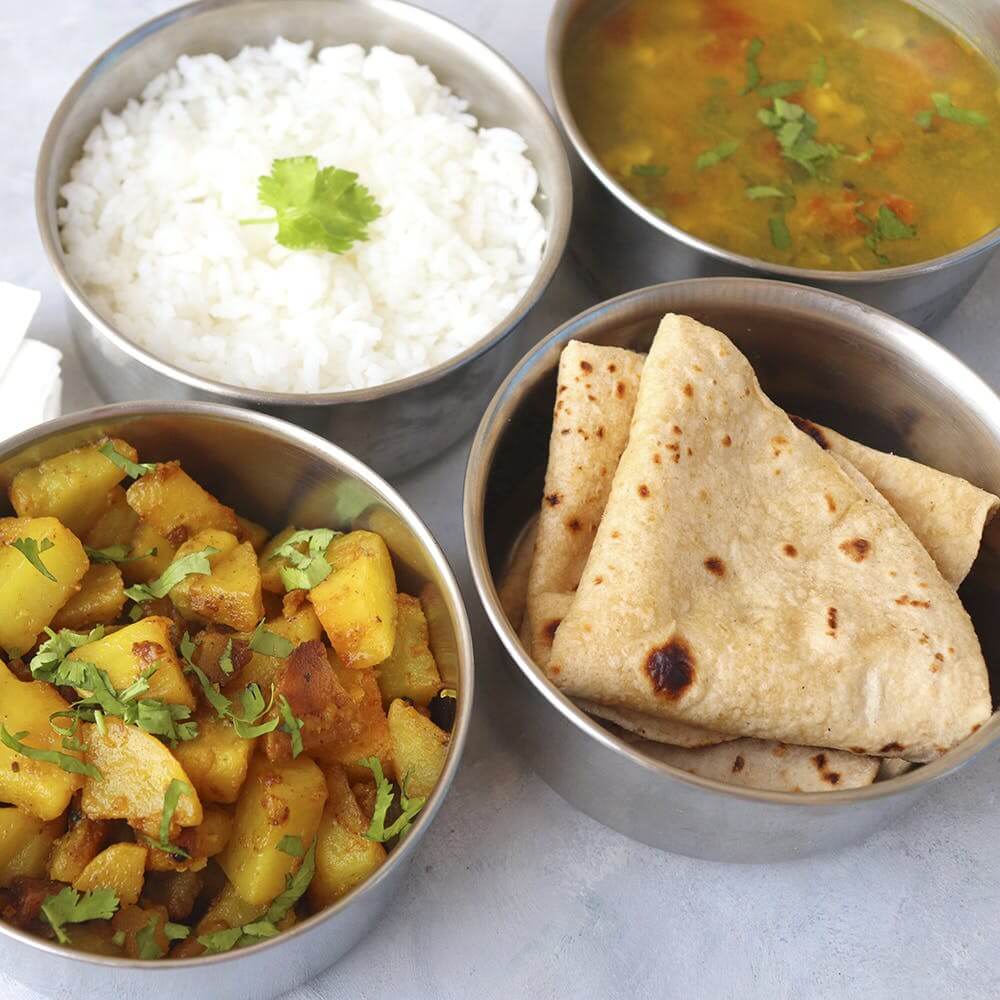 Introduction
Homemade meal delivery services are becoming more popular as an alternative to traditional food delivery techniques. This trend has evolved as consumers have become more health-conscious and consider different sources for restaurant and fast-food options. Homemade meal delivery services provide a handy and cost-effective solution for people wishing for healthy and tasty meals while maintaining tight schedules. Homemade meal services are generally healthier than restaurant and fast food meals. Below is a list of the best homemade food delivery services available in Chennai at affordable prices.
1. Dhivi's Kitchen
Dhivi's Kitchen offers the most excellent cooked meals at reasonable pricing. This homemade food service can help alleviate all your concerns about your meal's requirements. They serve delectable lunch, dinner, and snack options. You can also get basic handmade dishes like puliogare, pulao, veg biryani, and curd rice. Traditional dishes such as bhindi, paneer, and rajma chawal are also available. They consider customer happiness to be as important as that of the services and goods they offer. This results in many clients, which is growing by the day. Order your favourite handmade food and relax with your loved ones for the evening.
Cost: ₹200 – ₹300 (For Two People)
Address: 25th St, Goutham Colony, Sector 5, Ashok Nagar, Chennai.
Timings: Everyday – 1 PM to 11 PM
2. Rajasthani homemade
The most appealing aspect of Rajasthani's homemade food is that all of the food for her guests is lovingly prepared by a 90-year-old grandmother, and her grandson manages the packaging and delivery of the food items. Rajasthani handmade specializes in vegetarian cuisine, focusing on Rajasthani, Gujarati, and Jain cuisines. To fulfil your sweet craving, in addition to phulkas, dal, kadhi, and rice, they also serve homemade ice cream, halwa, and wheat cookies. They serve thepla, dhokla, and khakhra for evening snacks to quench your hunger.
Cost: ₹150-₹300
Address: 23/36, Mahalakshmi Street, Shanti Apartments, T. Nagar, Chennai.
Timings: Everyday – 12 PM to 9 PM
3. Velshee Kitchens
The homemade food service of Velshee Kitchens beats the chart of excellent food in Chennai, with meals at low prices. It is designed for homesick, working individuals who live away from family and miss their favourite foods. They cater to vegetarians and non-vegetarians, serving delectable chicken and paneer dishes and gulab jamuns for dessert. As a result, Velshee Kitchens is the most fantastic place to go in Chennai if you're seeking vegetarian, North Indian food.
While they use farm-fresh ingredients and regularly produce your orders from scratch, Velshee Kitchens believes that quality should always come before quantity. Also, they take care to improve the nutritional content of the dishes by refraining from flavouring your food with dangerous substances. Their primary goal is customer satisfaction, and they have a strategy to replace your item if it does not meet your expectations. As a result, Velshee Kitchens is one of the most extraordinary customer-oriented homemade food services in Chennai.
Cost: ₹350 (For Two People)
Address: 22b, F1, Cherry Castle Apts, Saligramam, Chennai.
Timing: Everyday – 1 PM to 11 PM
4. MC's lunchbox
Each cuisine provided by MC's Lunchbox has its meal plans to ensure that your dinner is always exciting. You can get meals here at an affordable price. They serve aloo parathas, bisebellebath for lunch, and uttapams for dinner during breakfast. MC's Lunchbox caters to both South and North Indian palates and offers various-sized lunch boxes depending on the type of food ordered. Variable food menus attract more customers every day.
Another advantage of MC's Lunchbox is its reasonable pricing. They provide lunch combinations for a very low price containing a main dish, a side dish, and a drink, making it an excellent alternative for anyone searching for a satisfying and delicious meal at an affordable price.
Cost: ₹350 (For Two People)
Address: No-81/117, Mount Poonamallee High Road, Porur, Chennai.
Timings: Monday to Saturday – 6 AM to 9 PM
5. Atihi khana
Atihi Kitchen collaborates with numerous house caterers to provide you with extraordinary service. They make idlis, dosas, and parottas. They also offer rice and chapati combos. They enjoy providing a wide range of aloo meals to complement your parottas. Regarding snacks, they make sundals and other pakoras with optional chutneys to accompany your evening tea.
Worry no longer, especially for people from North India, who have settled far from home. Atithi Khana specializes in North Indian cuisine, including anything from plain roti and sabzi to numerous parathas. They also serve homemade Caesar salads and paprika salads for a diet dinner. You can also go for mixed saffron pulao when you are done. Go for a glass of cool buttermilk after you complete your meal.
Cost: ₹100 – Meals
₹40 – Snacks
Address: No:4/17, First Floor, Sringeri Mutt Rd, Ramakrishna Nagar, RA Puram, Chennai.
Timings: Monday to Saturday – 10:30 AM to 8:30 PM
6. DailyBox
Daily Box provides nutritious meals to busy and hardworking professionals, students, and workers at affordable prices. Nowadays, people rarely have time to prepare their meals. They either eat unhealthy, prepackaged foods or junk food. Daily Box saves the health and time people might otherwise spend eating out. Their food is packed in reusable sanitary boxes, reducing plastic use. DailyBox also has various menus, categorized into breakfast, lunch, and dinner. It consists of over 40 combos. They also cater for private events such as parties and weddings.
Cost: ₹150 – ₹200 (For Two People)
Address: No-3/15, Bharathi Street, Prasanthi Nagar, Chennai.
Timings: Monday to Sunday – 8 AM to 10 PM
7. YOYO Lunchbox
Yoyo Lunchbox, a popular homemade food service in Chennai, has risen from the ground up due to its unique concept and delicious food. Yoyo Lunchbox is a simple yet creative concept that delivers healthy, personalized lunchboxes to your door.
The lunch boxes are made with fresh ingredients sourced locally to provide clients with the best possible experience. Yoyo Lunchbox's menu is diverse, with vegetarian and non-vegetarian options available. Customers can choose from a selection of rice, salads, wraps, and sandwiches, all customized to their liking. One of the most noticeable aspects of Yoyo Lunchbox is its emphasis on healthy eating.
Cost: ₹100 – ₹160 (For Two People)
Address: No-1, First Floor, MGR Nagar, 6th Main Road, Velachery, Chennai.
Timings: Monday to Saturday – 11 AM to 9 PM
Sunday – Open 24 Hours
8. Nandhini's Kitchen
Nandini's Kitchen is a prominent Chennai-based handmade food service that concentrates on classic South Indian food. The restaurant is well-known for its distinct taste and utilization of fresh, locally produced foods at low and affordable prices. Nandini's Kitchen has a broad cuisine that appeals to various palates and dietary concerns. They serve a range of foods such as dosas, idlis, vadas, and rice bowls, all of which are prepared with care and attention to detail.
The cuisine is always freshly prepared, and the portions are large, making it an excellent choice for everyone looking for a complete and gratifying dinner. One of Nandini's Kitchen's distinguishing traits is its concentration on classic cooking styles and recipes. The meal service is dedicated to preserving the time-honoured practices that distinguish South Indian cuisine. Because of this commitment to genuineness, the cuisine at Nandini's Kitchen remains the best quality and tastes like home-cooked food.
Cost: ₹150 – ₹200 (For Two People)
Address: DABC Mithilam Apartments, Sriram Nagar Main Road, Mogappair, Chennai.
Timings: Monday to Sunday – 9 AM to 9 PM
Conclusion
Because of their ease, homemade meal delivery services have grown in popularity in Chennai. These facilities offer tasty meals that are freshly prepared and without added preservatives and additives. They also help the local house cooks and encourage a healthier food culture. Homemade food delivery businesses are expected to thrive in Chennai because of the increasing need for healthy and clean food options. Hope now you know the Best Homemade Food Delivery Services in Chennai, if you felt this article was useful to you then share it with your friends and family
You might also be interested to read this article: The 10 Best Candle Light Dinner Restaurants in Chennai